This shop has been compensated by Collective Bias, Inc. and its advertiser. All opinions are mine alone. #DoMoreForYourWholeMouth #ColgatePartner #CollectiveBias
I don't know about you guys, but I don't know of ANY mom that isn't crazy busy. Whether you are a stay at home mom, or a working mom like me, we are all working hard everyday to give our families the best life we can and still have some time left over in the day to take care of ourselves. I'm not generally a resolution-type person, but my goal this year is to make small habit changes that will help my health and wellness overall.
I was watching a movie earlier this month and part of the plotline involved the creation of one beauty face product that did everything you needed for your skin. I remember thinking how WONDERFUL that would be to have one product that would take care of all of your needs. That's why I was super excited to get a chance to try out the new breakthrough formula in Colgate TotalSF Advanced Whitening Toothpaste!
I've been a Colgate user for years, but I was super excited to find that the new Colgate TotalSF does more for my whole mouth. Oral health is something that is super important to me – I have a family history of gum and teeth problems, so I have always relied on the original Colgate Total formula to help prevent plaque, gingivitis, bad breath, and tartar build-up.
However, what really sold me on new Colgate TotalSF is that is now does more for your mouth! It helps provide sensitivity relief, enhanced enamel strengthening, and odor neutralization for fresher breath.
Are you ready to try Colgate TotalSF for yourself? It's super easy – you can add it to your cart right from this post! Hover over the picture and click the items below to shop!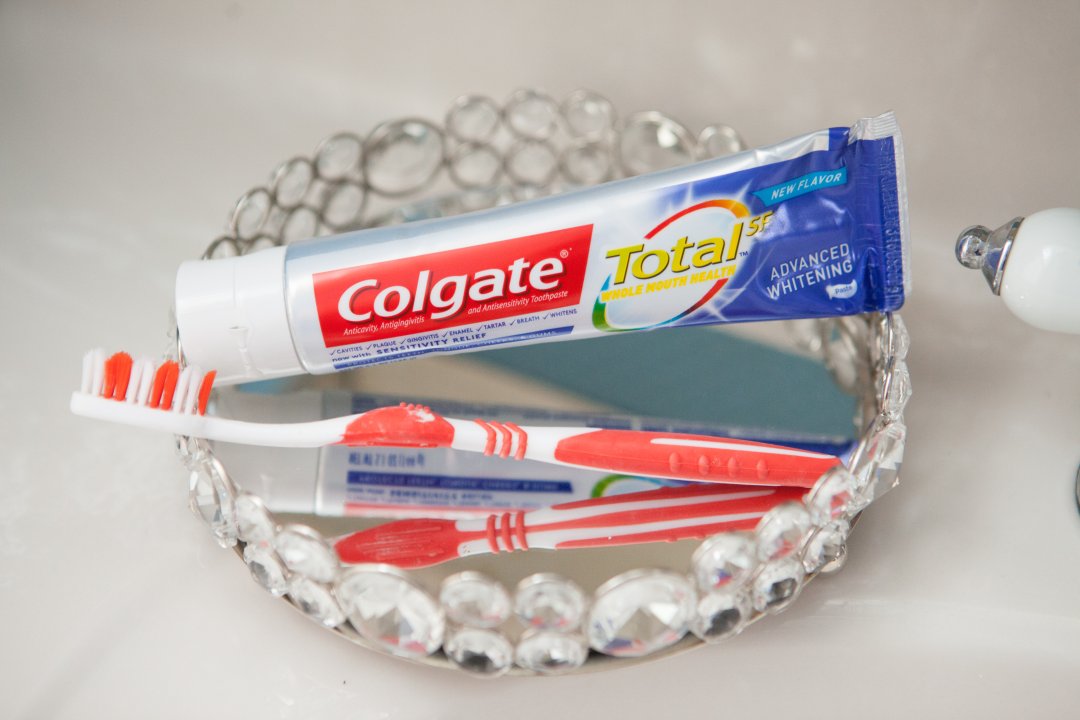 In addition to fighting bacteria on your teeth, tongue, cheeks and gums (which makes your breath minty fresh), the other great part about the new Colgate TotalSF is that you can pick it up at Walmart while you are shopping for your family.
As a busy working mom who puts in at least 50 hours a week, on top of blogging, being able to pick up everything I need at one place is invaluable. Colgate TotalSF offers that same value that I expect as a Walmart shopper – a great price for everything that it offers! The new benefits of Colgate TotalSF – sensitivity relief, enhanced enamel strengthening, and odor neutralization for fresher breath, makes it perfect for me!
You can find the new Colgate TotalSF at Walmart, and be sure to cash in on this awesome Ibotta offer! I know I will be cashing in – C olgate TotalSFhas everything I need to keep my smile looking great for years to come!
What are you doing this year to take care of your health (and teeth!)?